A Night of Lasts
It's been an incredible two years making music with Justin, and we're gonna miss him like hell. If you're in the Philly area, come help us say goodbye this Saturday night at his final show — we'll be at the historic Tin Angel with our buddies from Boston, Damn Tall Buildings!
We'll also be bidding farewell to the Tin Angel, which is closing at the end of the year. Justin's a popular guy and the Tin Angel is an amazing place, so we're counting on a sell out. Get your tickets now!
Presented by the Philadelphia Folksong Society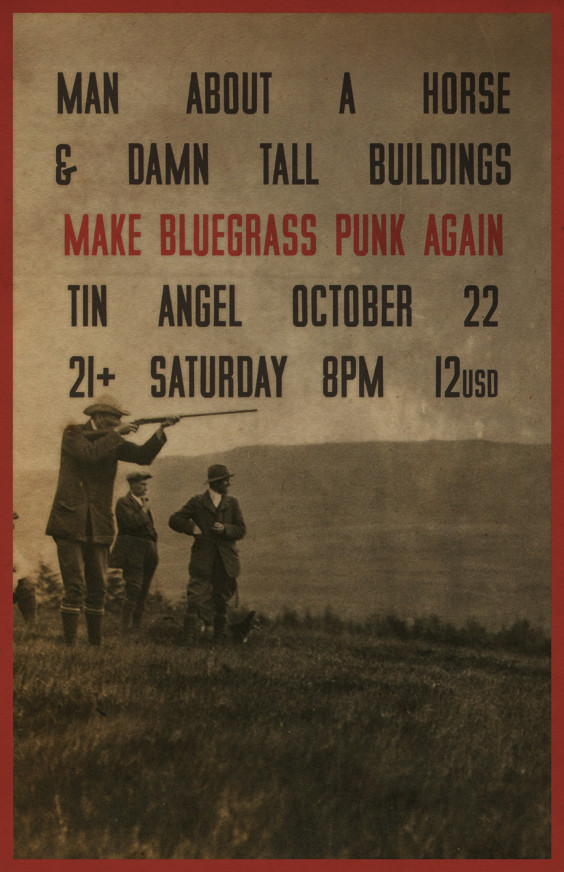 … AND the show must go on. Introducing Nate Lanzino, who will be joining us on mandolin for our upcoming run of shows. Come check him (and us) out when we are in your town.
Oct. 22 – Philadelphia, PA
Tin Angel
w/ Damn Tall Buildings
Tickets
Oct. 28 – Washington, DC
Songbyrd Music House & Record Cafe
Free
Oct. 29 – Baltimore, MD
Maryland Science Center
SOLD OUT
Nov. 11-12 – Stamford, CT
Northeast Regional Folk Alliance Conference
Info
Nov. 13 – Pawling, NY
Daryl's House Club
Tickets
Dec. 31 (New Year's Eve) – Rehoboth Beach, DE
Dogfish Head Brewings and Eats
A sneak peek at rehearsal with Nate: