April 3, 2017
Dear Friend,
We're so excited to share our first-ever full-length studio recording. But first we need your help. We're not doing a Kickstarter. Instead, we're asking you to pre-order the album before it's released on April 28.
If we can pre-sell enough copies of this album, we'll have a good chance of making the Billboard charts. No, seriously. We've looked into this and it is totally do-able.
So please, please, please pre-order our album? We don't have a record label, but we can still get some attention if our friends, family, and fans (that's you!) get behind us.
It's just $7 for the digital download or $10 for a physical CD at Bandcamp.com. Pre-order today and you'll get three instant digital downloads from the album. On April 28 you'll receive an email with a link to download the full album, and we'll mail you a CD if you ordered one.
Thank you!
Matt, Roy, Dan, Liz, and Nate
"Man About a Horse" (April 28, 2017)
Available for pre-order at Bandcamp.com.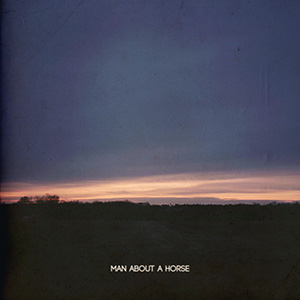 The band:
Matt Thomas (double bass)
Matt "Roy" Royles (guitar)
Dan Whitener (banjo)
Elizabeth Carlson (fiddle & violin)
Nate Lanzino (mandolin)
Recorded at Stable Studio (Chambersburg, PA), February 4-5, 2017
Additional production at SongBuilder Studios (Catonsville, MD) and The Pilot House (Philadelphia, PA)
Credits:
Track List:
Frankford Junction (M. Royles)
You Can Never Go Home Again (D. Whitener)
You Don't Return My Tenderness (D. Whitener)
Grieve, Cry, and Moan (M. Royles)
A Few Hundred Miles (J. Root)
Lady Rain (Hall & Oates; EMI April Music Inc.)
Lay My Head Down and Cry (D. Whitener)
To Your Ghost (M. Thomas)
She Should Be You (M. Royles)
Electioneering (Greenwood, Selway, Yorke, Greenwood, O'Brien; Warner/Chappell Music Ltd.)
The Making Of…
We did most of the tracking over a weekend in February 2017 at Stable Studio located in the farmland outside of Chambersburg, PA. We wanted to record live to capture the energy of the band, and the way we sound when we're standing around playing unamplified, the way we most love to do it.
We were fortunate to work with a great engineer in Scott Fish, who got some truly great sounds out of our instruments and his mic closet. And there aren't many better settings in the world to record a bluegrass album than the fields of central Pennsylvania, not far from where the Great Wagon Road took early Scots Irish immigrants down through the Appalachian Mountains to the hollows where the American melting pot did its work and gave us bluegrass music. Not to mention being a stone's throw from York, PA, the birthplace of the legendary Del McCoury.
The great bluegrass guitarist and singer Michael Daves connected us to the post-production team that worked on his outstanding Orchids and Violence (Nonesuch) album, and the rest is history. Matt Werden (mix engineer) and Jessica Thompson (mastering engineer) prepped and polished the material into the record you hear today.
We hope you enjoy it. Thanks for listening!