Update (5/9/17): Man About a Horse debuted at #11 on the Billboard Music Chart for bluegrass albums! THANK YOU to everyone who bought the album. Let's keep it going!
100% of your purchase (minus the middleman fees, of course) goes straight back into helping us bring you more of the music we love to make. Thank you for supporting independent music!
Buy on Compact Disc
CDs can be purchased online for $10 at Bandcamp.com, the leading publishing platform for independent musicians. Click here to buy.
CDs can also be purchased in-person at any Man About a Horse show. Click here for tour dates.
Buy a Digital Download
The cheapest ($7) and highest-quality digital download is available at Bandcamp.com. Click here to buy.
If you prefer to use other platforms, you can also purchase digital downloads of the album at the following online retailers:
Stream the Album
The album can also be streamed on Spotify and other digital music stores.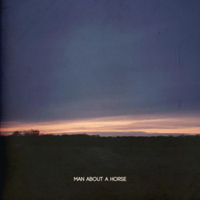 Man About a Horse
April 28, 2017
1. Frankford Junction
2. You Can Never Go Home Again
3. You Don't Return My Tenderness
4. Grieve, Cry, and Moan
5. A Few Hundred Miles
6. Lady Rain
7. Lay My Head Down and Cry
8. To Your Ghost
9. She Should Be You
10. Electioneering
(c)(p) 2017 Man About a Horse LLC